Europe's greenest capital, modern neighborhoods designed by world-class architects, high-end art and a lots of cafés and restaurants in the historic center. All this is part of a unique atmosphere of a modern city on the Danube.
GREAT FOOD IN UFO – 85 METERS ABOVE THE GROUND
You do not have to admire famous Bratislava's SNP Bridge from the outside. Take a lift to the top of the building at an altitude of 85 meters above the Danube. Here, the UFO restaurant specializes in Mediterranean and Asian cuisine. Sitting at the table, you can enjoy the city from the bird's perspective. The historic buildings on the banks of the Danube and modern high-rise buildings will surely charm you away, especially in the evening.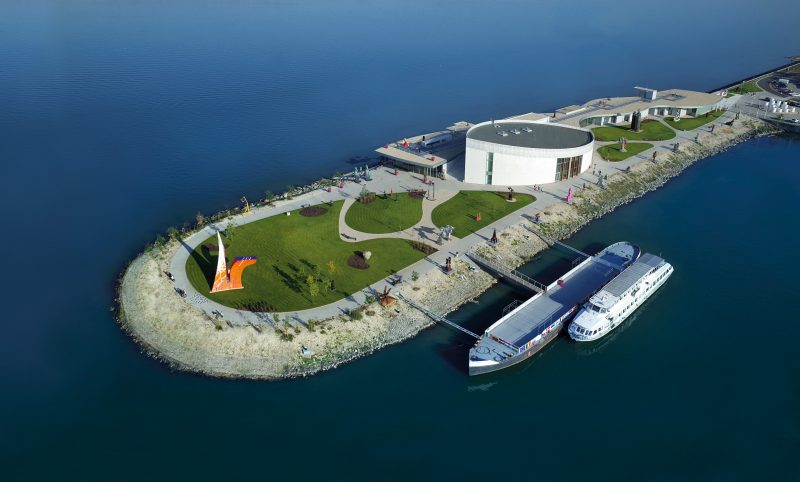 WORLD ART IN THE EMBRACE OF NATURE
The great location of the Danubiana Gallery as well as its attractive exhibitions are the two main reasons why Danubiana is being recommended by the world's most prestigious tourist magazines and tourist portals. World-class artists such as Joan Miró, Sam Francis and Lucebert have exhibited their works here. The museum's rooftop walk is also something that you should not miss. View of Bratislava, the Little Carpathians and the majestic Danube River at sunset is an unforgettable experience.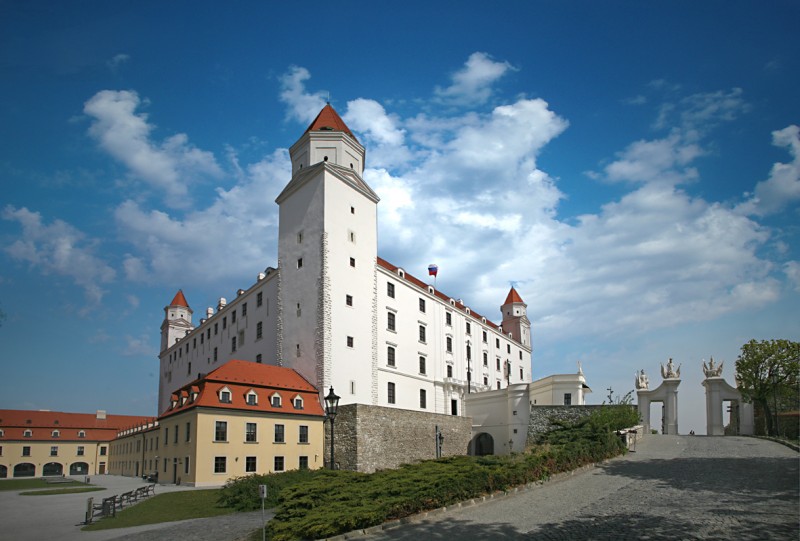 THE FAVOURITE CITY OF MARIA THERESA
Bratislava castle, shaped like an inverted table, has witnessed many historical events. Today, after extensive renovations, it is once again a Baroque residence, the same as when Maria Theresa ruled over it in the 18th century. Its courtyards are now alive with classical music concerts and theater performances. Enjoy one of the most beautiful views of the city from its eastern terrace. From here it is only a stone's throw to the Baroque French garden restored according to the original plans of Maria Theresa's architect.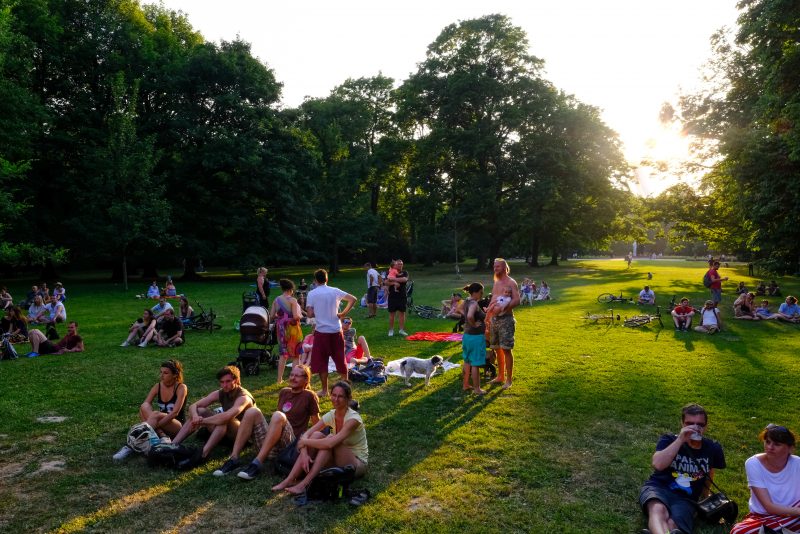 EUROPE'S third GREENEST METROPOLIS
Greenery has always been a priority for Bratislava. One of the oldest public parks in Central Europe is Janko Kráľ Park on the Petržalka's side of the Danube. You can wander among its trees, admire the massive two hundred years old sycamores or find a statue of your zodiac sign. Other parks in the city center with a long tradition include the Medic Garden, the Mountain Park or the Presidential Garden.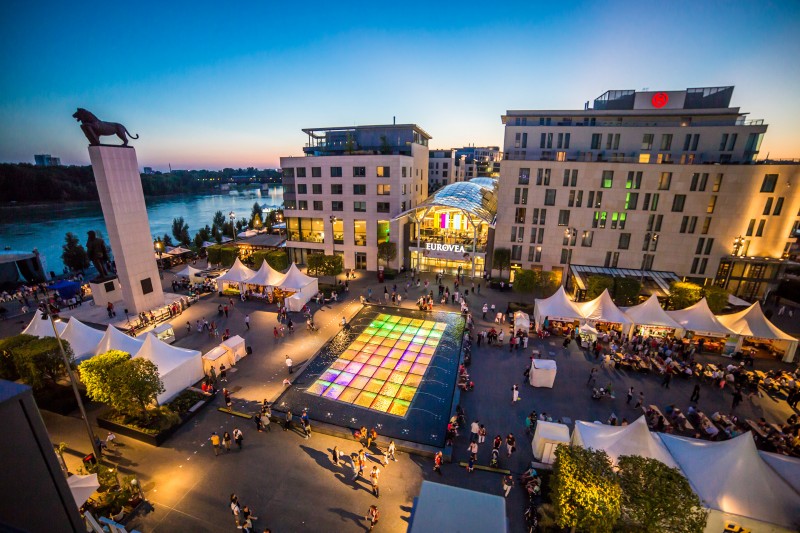 TRADITIONAL ART IN A MODERN QUARTER
The combination of the promenade, the shopping center, the waterfront and the theater square is an exceptional urban element. The neighbourhood, which has grown into a modern center of Bratislava, also features the new building of the Slovak National Theater, cladded with white travertine, and the Eurovea shopping center. Here you will find not only fashionable brands but also cafes or restaurants on the pleasant promenade on the Danube riverbank.